This is the chili I cooked for Let's all get spicy and talk about it. See the blog for the recipe.

I set up the camcorder on 3 second intervals to get a jerky overview of the entire process just for the fun.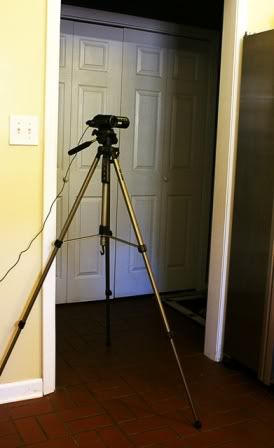 I shot the photos with a Sony Alpha 700 using the kit lens.

I used two onions, four cloves of garlic, the whole can of tomato paste, extra cumin and chili powder, 6 squirts of Tabasco, and I substituted shredded 5 cheese blend for the sour cream garnish.

After chopping the onion and garlic, I set all the ingredients out on the counter.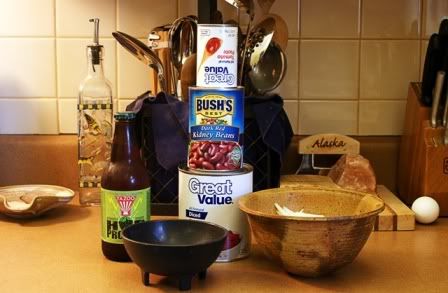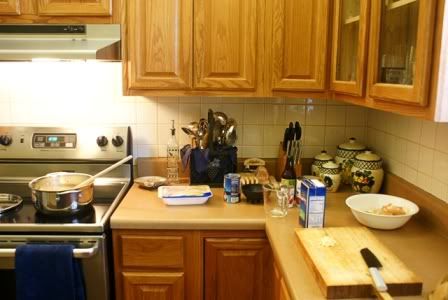 I sauteed the onions and garlic and added the tomato paste, seasonings, and turkey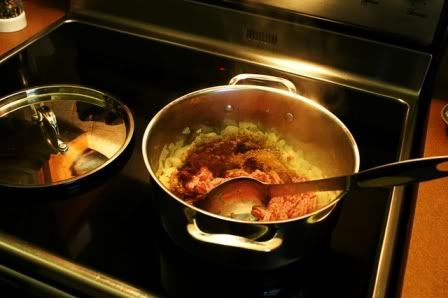 and then browned the turkey, I added the remaining liquid ingredients (I had to finish off the extra beer)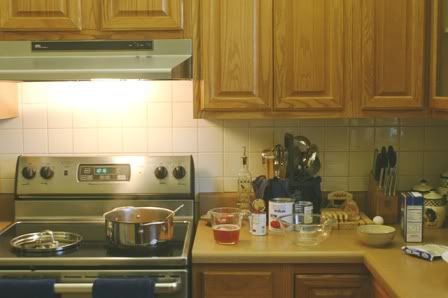 and brought it all to a boil.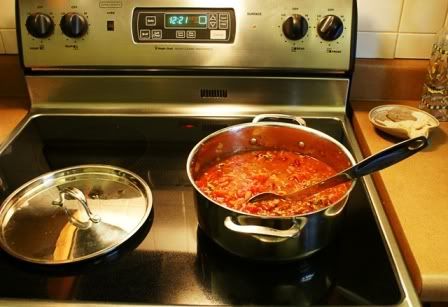 Once things were boiling, I put on the lid, turned the heat down to simmer, and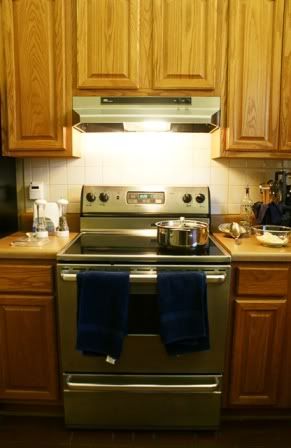 made cornbread.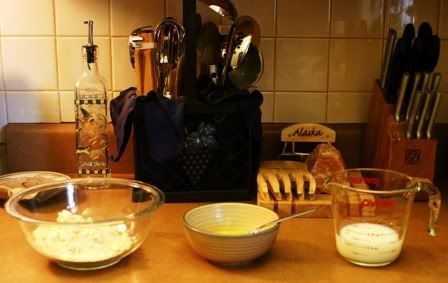 Chili is simmering and the cornbread is in the oven. It smells great so it is time to get out some dishes.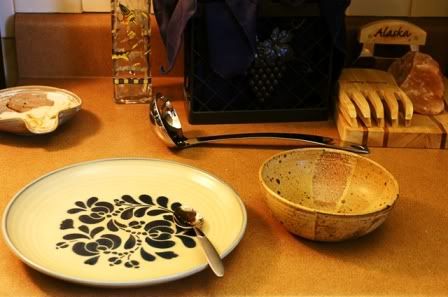 Everything is finally done. The cornbread doesn't look like it usually does. It could be the small egg or too much oil. I'll just have to wait and see how it tastes.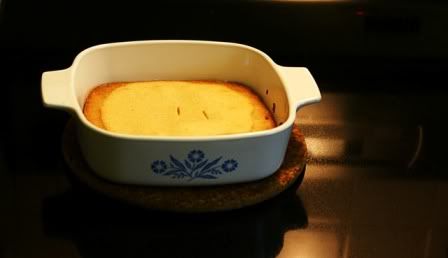 At this point, I think it was the small egg. I should have used two of those. It didn't rise right, but it tastes fine.

Now it is time to eat!!!!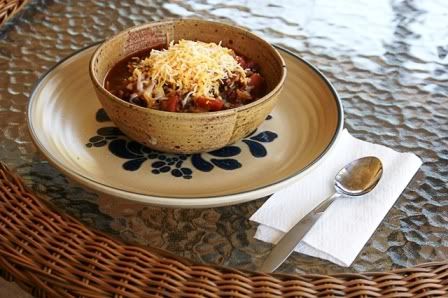 Delicious! If I cook this again, I'll probably add a diced, deseeded jalapeno pepper, another onion, and more garlic. I like spicy.

It was fun to play this game. :-)

I can't forget the stop action video I did for fun. Talk about fast food!


Cooking Chili from jr cline on Vimeo.