Saturday was a wonderfully warm and sunny day for
my adventure
. I even had the windows out in the front of the jeep most the day. It has been a long time since I've been able to do that!
At the photography group meeting, we talked about setting up some workshops on specific topics and about locations for future photowalks. I think workshops are a great idea and we should be able to get that going this year.
I had a outstanding time, met some interesting new people from the
APG
, and ate twisted chips washed down with
Blue Moon
.
Someone commented on the condition of my arteries when they saw the twisted chips.
Twisted Chips
Nutrition Facts:
Fat – 137%
Cholesterol – 28%
Sodium – 89%
…………
Flavor – 200%
rofl
One of the nice things about being alone is I don't have to be concerned about the condition of my arteries. If I want twisted chips it is no one's business but my own.
After a two hour lunch at O'Charley's, I headed down/up (whatever) the freeway to Whole Foods. I picked up some hoppy beer from the brewers at the
Yazoo Hop Project
. I have
Yazoo Beer Project #25
.
I also picked up the Blue Reyes Blue cheese I like ($19.00 lb). I looked for Sophie Giraffe. She wasn't there and the two young women working in the department said the name sounded cool and they would like to see Sophie if I find one. lol Like that will happen.
I have to toss this photo in for obvious reasons. At least obvious to me.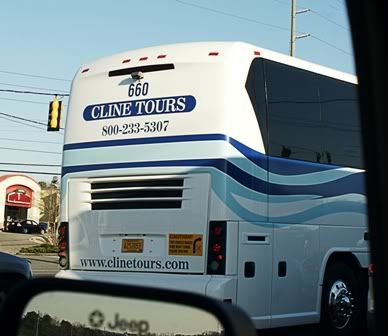 I discovered I need to go to the city more. I'm just not accustomed to the heavy traffic. Some days I drive all the way to work and all the way home and never see another car on the road.
All in all it was a pleasant Saturday afternoon. I never did manage to go on a photowalk, maybe today. No, can't today. I'm doing a cooking blog. That will be plenty to shoot, compose and edit for one day.